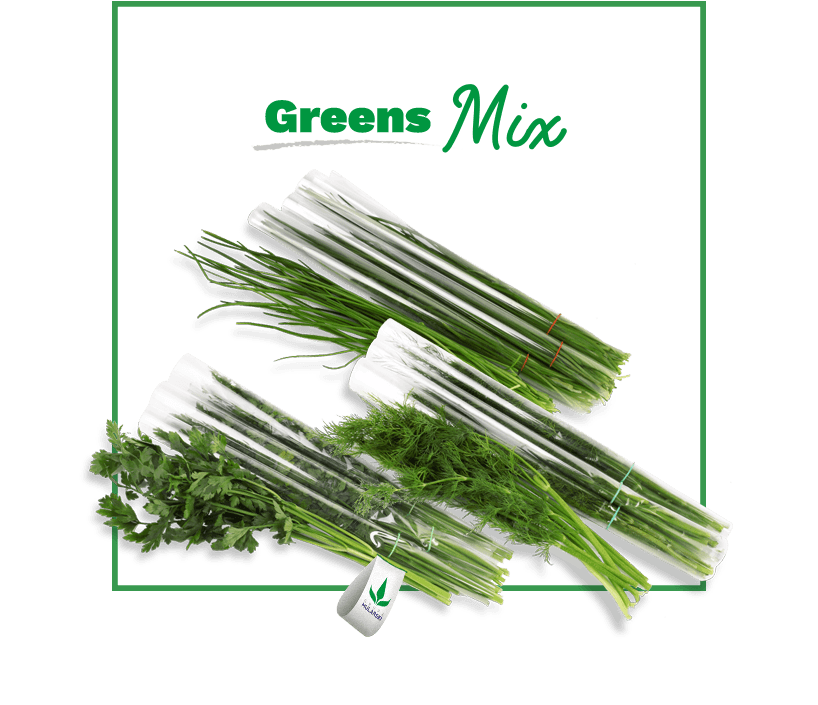 About the product
Chives, dill and parsley from our Pszczyna cultivation available in one package. Greens contain a wealth of vitamins and minerals, as well as valuable chlorophyll. Used in the daily diet, preferably in a fresh form, will positively affect our health and well-being. To ensure the best quality and taste, we collect them every day, throughout the year. Arranged in a cardboard box according to the specifications specified by the customer.
Specification
| Weight | Size | Availability |
| --- | --- | --- |
| 30 g | 30 cm | whole year |
Packaging
Pallet
Variety
- 15 pcs box
168
- Gigante D'ITALIA
- Ambrozja
- Poliver
Vegetable sales — business contact
We will be happy to answer all your questions by phone or e-mail.
To send us an e-mail, please use the form on the right.